Posted By admin in
Widgetized
,
WP themes
PureCSS
PureCSS theme is a pure CSS WordPress theme, no images. It is 2 Column widget ready theme designed by Leslie and coded by Yixia.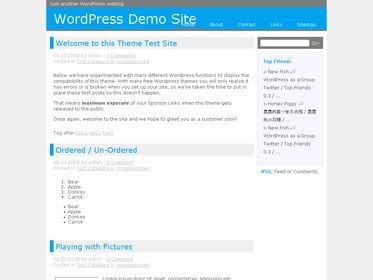 License: Free to use must keep footer intact AS IS
Leave a Reply
You must be logged in to post a comment.