Posted By themesjunction in
WP themes
This is one of the WordPress themes associated with education only. It would fit any portal, students' forum, school or other institution's website quite well. "Study" is what it says – one of the premium WordPress themes of ours, dedicated to educational activities. It will be relevant for anyone forming information resources and trying to attract visitors from the categories of students and pupils. Whatever your purpose is – if it's connected with the above mentioned topics – you're going to succeed. Check out "Study" in the list of free WordPress themes or try the full version.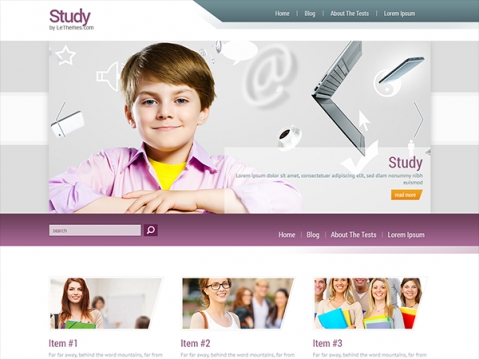 License: Use free with footer intact.
Leave a Reply
You must be logged in to post a comment.