Posted By themesjunction in
WP themes
In a galaxy of WordPress themes, Eurodom stands out as a unique design. The premium WordPress theme fuses grey, black and white and has the makings of a perfect fashion or lifestyle blog or website. The free WordPress theme has a stylish and clean design which is buoyed with a big slider and a colorful navigation bar to attract attention to the homepage design. It is well complemented by wonderful post design and other exciting features and customisation options. Download the modern WordPress theme to enjoy great quality and exciting design!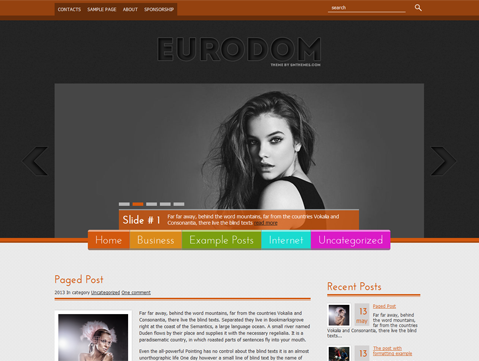 License: Use free with footer intact.
Leave a Reply
You must be logged in to post a comment.