Posted By themesjunction in
WP themes
There are a few WordPress themes that blend fantasy and contemporary design quite like DesignBlog. It is an electric design that offers a wonderful mix of black and blue and would make for a great creative theme. The premium WordPress theme is one of the most downloaded themes on the website and is growing in popularity everyday. The free WordPress theme will highlight your business to prospective customers in a matter of minutes. Download and installing the theme is easy as 1-2-3. So try it and customise it for your business or personal needs!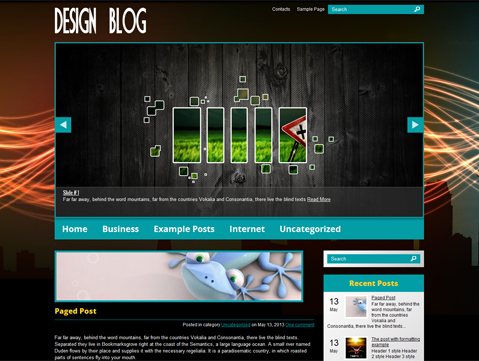 License: Use free with footer intact.
Leave a Reply
You must be logged in to post a comment.