Posted By themesjunction in
WP themes
It's not everyday that you come across a design that can set the tone for your website so effectively with such little effort. A minimalistic design in an all-white background, complemented aptly with hues of black and grey — that's SimpleDesign for you! The premium WordPress theme highlights any type of content and multimedia on your website in a pristine manner. With its wide range of features and widgets, you can customise this free WordPress theme in minutes. Download and install to get the best of WordPress for your website today!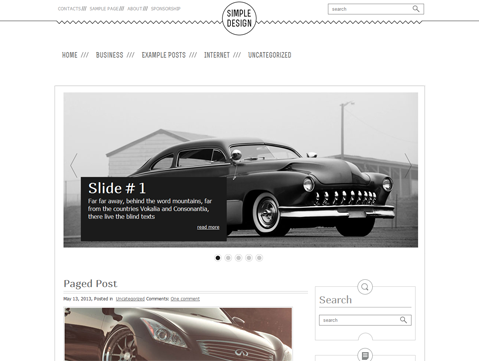 License: Use free with footer intact.
Leave a Reply
You must be logged in to post a comment.