Posted By themesjunction in
WP themes
LoudCloud is a magnificent WordPress theme, it includes easy to use administrative panel, custom widgets, slider, menus and lots of other useful features. It's excellent choice for those looking for a music blog template.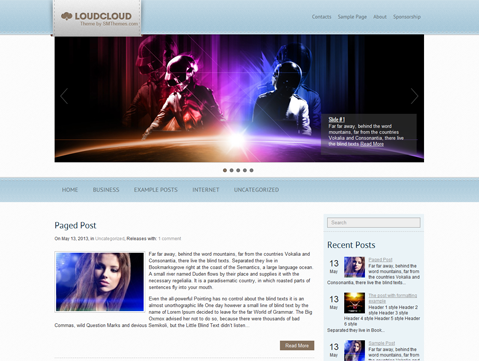 License: Use free with footer intact.
Leave a Reply
You must be logged in to post a comment.