Posted By themesjunction in
WP themes
"Velvet" aims at glamour and luxury, showing off women to attract male visitors. It's one of our premium WordPress themes, so one may be sure it would be rather effective on any website. For example, "Velvet" perfectly fits jewelry business and fashion enterprise. Such WordPress themes are more suitable for commercial sites than blogs, but someone may as well find a way to use it successfully there. You may check "Velvet" out in the list of free WordPress themes or take the full advantage of our service and download the full version with all its benefits.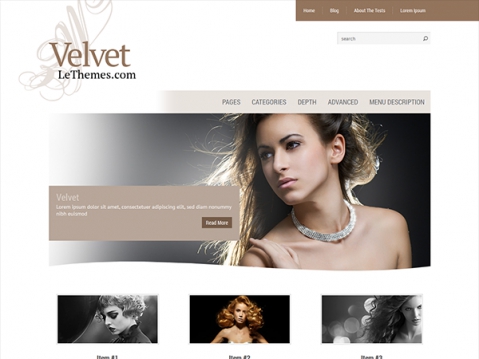 License: Use free with footer intact.
Leave a Reply
You must be logged in to post a comment.