Posted By themesjunction in
WP themes
This "Season" is, apparently, autumn. Here's one of our premium WordPress themes that bring a completely unique atmosphere to the website. Just look at it – can you feel something strange? This is totally against marketing, but we have no idea how some of our WordPress themes influence the visitor – "Season" being one of such kind. It may be associated with nature, but there's seriously something special about it. Just try it out right now – download it from the free WordPress themes page or get the full version with all the benefits.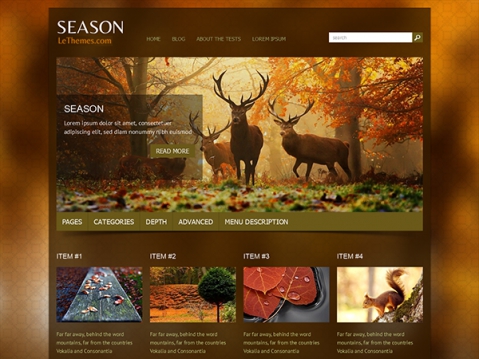 License: Use free with footer intact.
Leave a Reply
You must be logged in to post a comment.