Posted By themesjunction in
WP themes
"Sale" is what "Sale" does – it's an all-time favourite among our premium WordPress themes, used by online shops and services. It seems too commercial, but it works and that's exactly why we offer it as it is, without any change since November 2013. Such WordPress themes will always work – visitors just love the word "Sale" and are willing to spend their money when there are discounts active. Consider trying this one – get it in the list of our free WordPress themes or download the full version to see all the capabilities.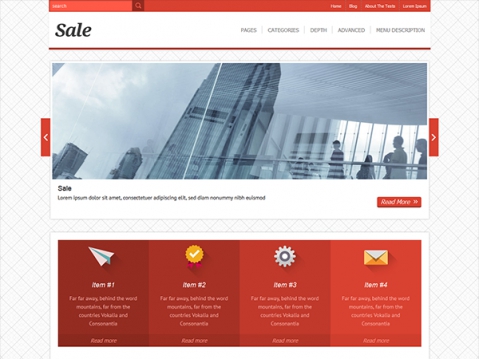 License: Use free with footer intact.
Leave a Reply
You must be logged in to post a comment.