Posted By themesjunction in
WP themes
"Ginger" is simple, beautiful and extremely sexy. We see it as one of the most seductive premium WordPress themes we've got up the sleeve. Sincerely, we don't have any idea what one should promote to have a website in this design, but a personal blog would look great with it. Among our WordPress themes, "Ginger" has become somewhat lucky, being used by pathologically happy bloggers and, well, gingers. Try it out and see for yourself – check the free WordPress themes page or find the full version to enjoy all the benefits we offer.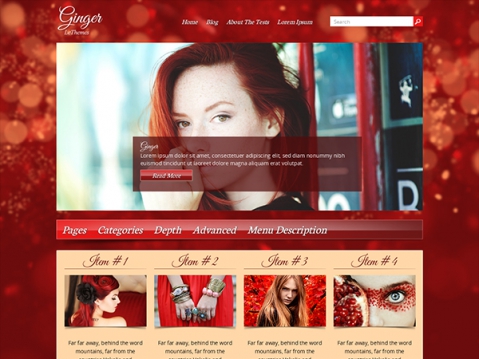 License: Use free with footer intact.
Leave a Reply
You must be logged in to post a comment.