Posted By themesjunction in
WP themes
Rose is an amazing free WordPress theme, great solution for creative blog. The theme comes with two sidebars, vertical menu, slider, custom widgets and lot of other powerful features provide a great base to build on.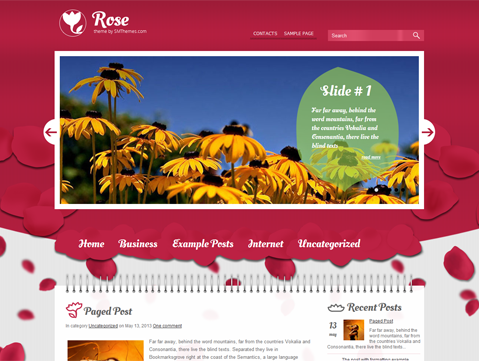 License: Use free with footer intact.
Leave a Reply
You must be logged in to post a comment.