Posted By themesjunction in
WP themes
"Ground" is one of the sports premium WordPress themes associated strictly with streetball. It will surely appeal to a certain type of visitors and it's easy to define which one. Active not-that-much-of-youth-anymore will be a good definition for the target audience of this kind of WordPress themes. Speaking of streetball – it's not that popular anymore, but somehow it managed to become a classic thing to do. Even classy, for that matter. Download "Ground" now or check out the limited version on the free WordPress themes page here on our site.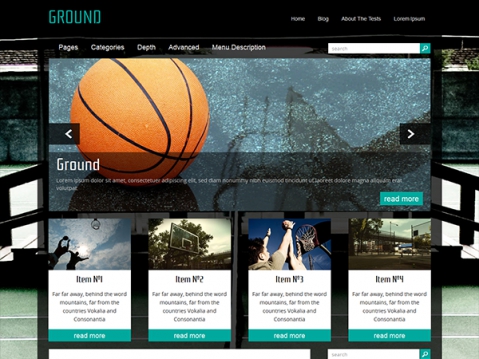 License: Use free with footer intact.
Leave a Reply
You must be logged in to post a comment.