Posted By themesjunction in
WP themes
"Progress" brings the message of science and innovation, being one of the most popular premium WordPress themes of this segment. The design offers a variety of research fields and implies that everything here is state-of-the-art. Such WordPress themes usually appeal to people easily seduced by technology – so called technologically romantic. In any case, your website would benefit from it in case you offer gadgets, scientific news or somekind of educational services. Get "Progress" from our collection of free WordPress themes or acquire the full version will all the advantages it offers.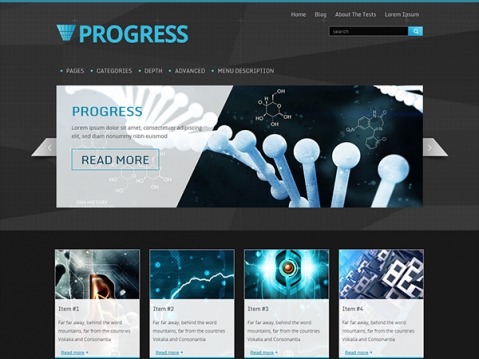 License: Use free with footer intact.
Leave a Reply
You must be logged in to post a comment.