Posted By themesjunction in
WP themes
"Clavecin" is French for harpsichord – a renaissance musical instrument, and also – for one of the premium WordPress themes we offer. It's surely associated with classical music and, as the design implies, will suit any website connected with arts. The target audience of these WordPress themes is not restricted to any age – only preferences in music. Your web resource would benefit from "Clavecin" if intellectual elite is the majority of your visitors. Check out what it's like, get the limited version from the free WordPress themes list or download the full one.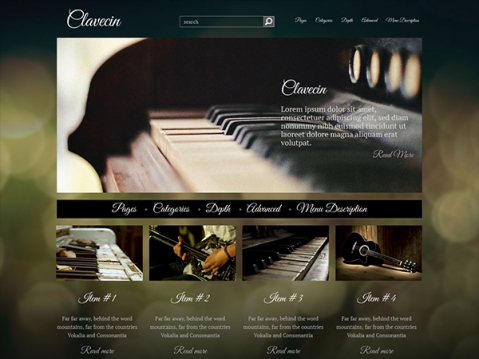 License: Use free with footer intact.
Leave a Reply
You must be logged in to post a comment.