Posted By themesjunction in
WP themes
SHOPPING SPREE is a magazine theme. It is widget ready, it comes with "Use as featured Image" for post thumbnails. It is pink, light blue and white and it has 2 columns. it's perfect for gossip sites, celebrities sites, shopping portals, etc.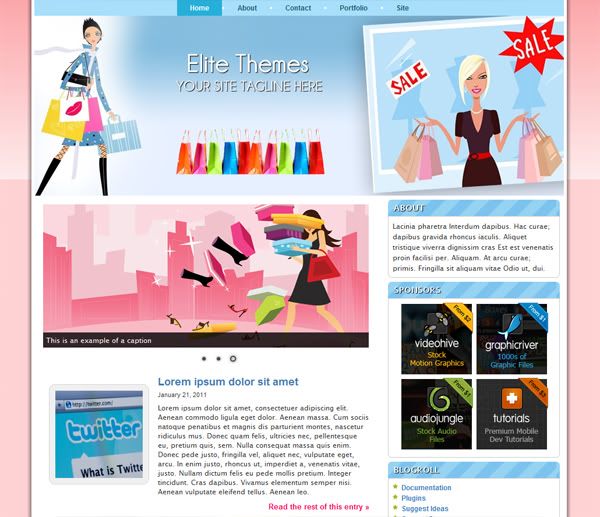 License: Use free with footer intact
Leave a Reply
You must be logged in to post a comment.